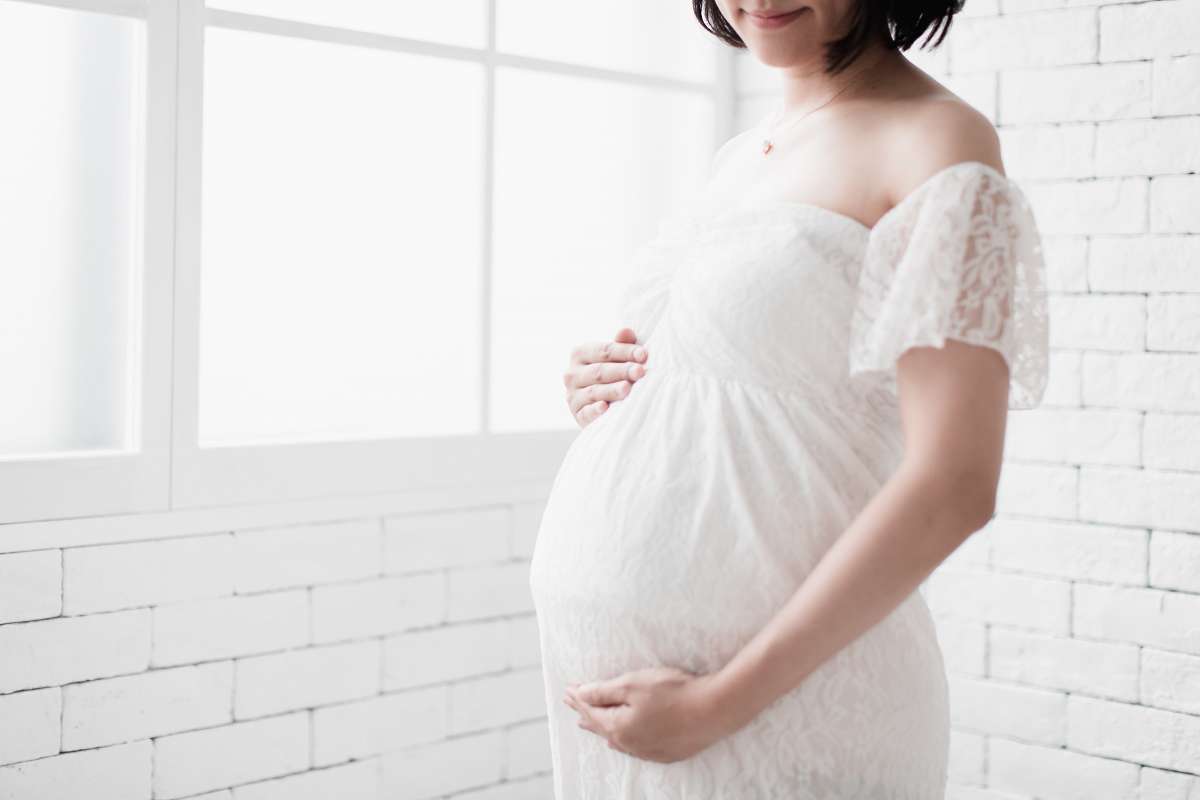 During my visit to Japan this summer, I had the opportunity to shoot for some clients at a studio space in Tokyo. I normally shoot outdoors or in homes, so it was so much fun to shoot in a beautifully curated space. I had actually hoped to do outdoor sunset sessions for my clients in Japan as well, but the timing was horrible--the day I landed in Tokyo was when the rainy season began. So naturally, it was gloomy and drizzling for almost the entire time I was in Japan...!
Luckily, I was able to find this gem of a studio with white walls and floors that had the softest, beautiful light shining in from three sides. I'll definitely be using this studio again when I'm back in Tokyo for some shoots!
This beautiful mom-to-be was just glowing throughout our session. There really is something so special about expecting mamas. The smiles they unconsciously have on their faces as they look down at their babies shows just how much mamas can love their babies from even before they set eyes on them. I feel so lucky to have had the chance to shoot this special stage in this couple's life.